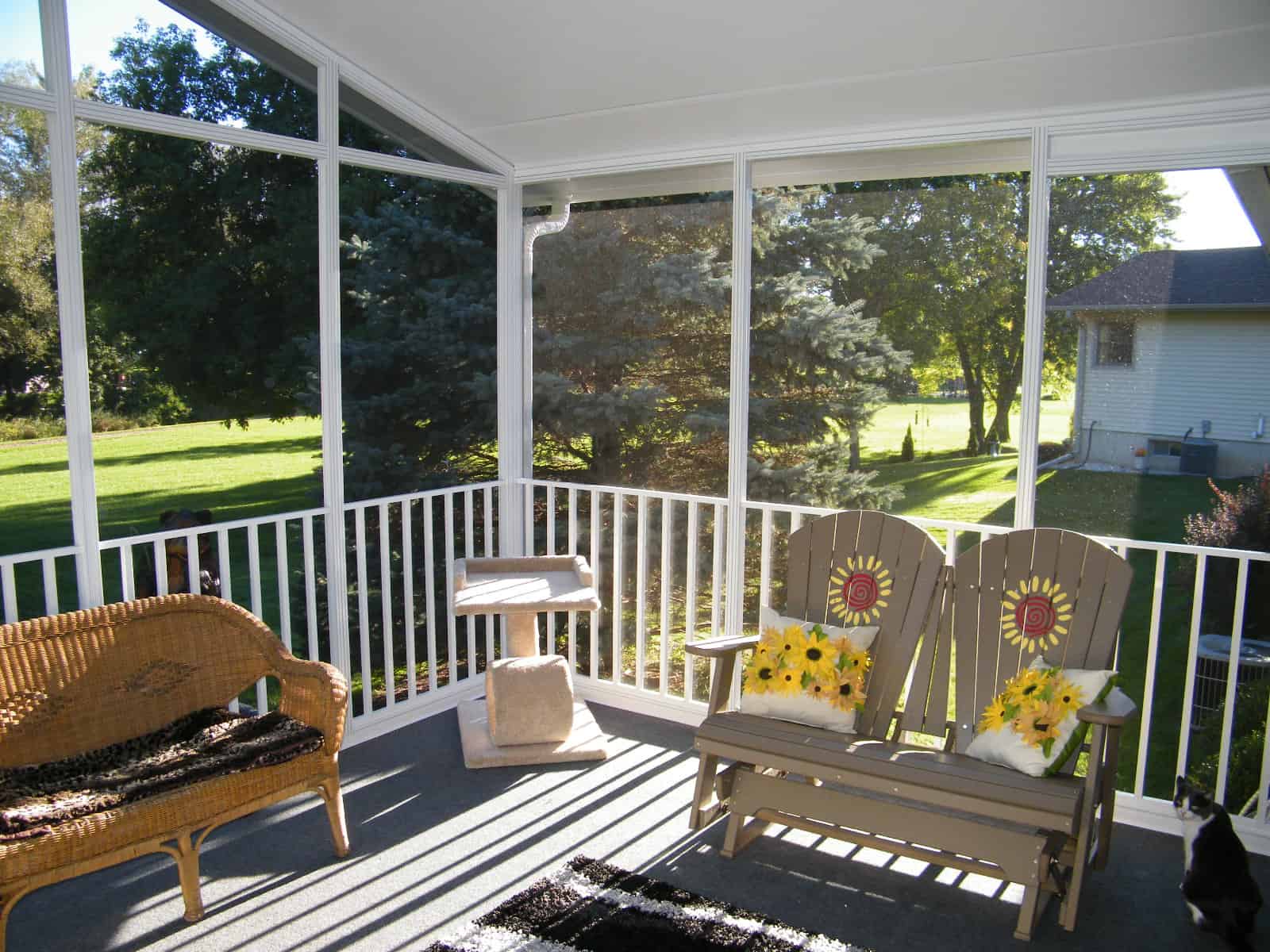 Thinking about a screen room for your home?
In this article, we'll briefly define screen rooms and compare them to three and all season rooms to highlight the major differences between them. Then, we'll dive into some of the more popular screen room options to see which one resonates with you.
SCREEN ROOMS DEFINED
Screen rooms are additions to your home that offer protection from rain, sun, bugs and wildlife. We like to call screen rooms "the ideal hybrid of outdoor enjoyment without outdoor hassles." They're also unique, affordable and an excellent way of extending your outside living area.
THREE SEASON AND ALL SEASON ROOMS
The biggest difference between a screen room vs. a three season or all season room is the fact that screen rooms have no glass, which means it does not offer protection from the cold. 
Three season and all season rooms offer more usability as the cold weather sets in. Both have glass windows, and actually look quite similar to the eye. The only differences between a three and all season room are the TYPE of glass and flooring used. A three season room has single-pane glass and non-insulated floors, while an all season room makes use of double-pane glass and insulated floors, to effectively control the climate within the room.
TYPES OF SCREEN ROOMS
When choosing your screen room enclosure design, there are a lot of options. That said, there are three major design elements you will want to consider when making a decision about what type of screen room will most effectively meet your needs.
Full Screen Wall
This option offers the perfect outdoor feel — with a maximum view — while still effectively keeping insects out. You can also add a kick panel to keep out dirt, grass cuttings and other debris. 
Solid Knee Wall
Designed with insulated laminated wall panels (LWP), this option makes it possible to upgrade your screen room enclosure to a glass patio enclosure at a later time.
Picket System
Provides a distinct look, and added safety when required by building codes.
In addition to these three architectural designs, you can also choose to customize your screen room further with many color and texture options, as well as gutters & downspouts. 
TYPES OF SCREENS
And here is a list of many of the most popular screen choices …
Better View Screen
Like the name suggests, it's easier to see through!
Pet Screen
Great for homes with pets, pet screens are claw- and tear-resistant.
SuperScreen
Used for large porch screens, this is one of the most durable screen cloths available.
Aluminum Screen
Most commonly used for window screens.
Solar Screen
Perfect for openings where direct sun is an issue, solar screens can also be used for privacy considerations.
Fiberglass Screen
Economical fiberglass screening does not crease or dent.
One more thing we'd like to share with you: make sure you are getting a quality product installed on your property. For instance, all of the screen rooms we build are framed with no-maintenance aluminum beams that are only 2 inches wide. This ensures a sturdy structure, and a better view!
Want to learn more?
Feel free to check out our screen rooms page. You can also contact us anytime with questions or to set up an appointment to discuss pergolas with you.